CASH FOR DIABETIC TEST STRIPS
Cash4StripsNow is the #1 platform to sell your diabetic supplies
What Our Sellers Are Saying
CASH OUT YOUR EXCESS SUPPLIES NOW!
We buy diabetic test strips, lancets, insulin and CGM's!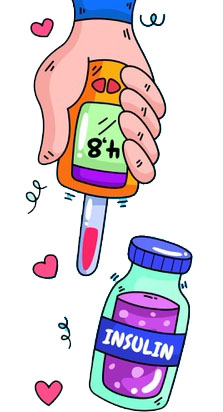 Cash4StripsNow is a family owned and operated business in Peoria, Arizona. Our years of experience in this industry allow us to offer excellent customer service and pay the highest prices online. We noticed the retail prices of these test strips are overpriced, making it difficult for the average diabetic to purchase them.
Our mission is to help people obtain their testing supplies that are either underinsured or do not have insurance. Selling your extra supplies will put cash in your pocket AND help another diabetic that may be in need. We cover ALL shipping costs to and from our facility too!
We've been purchasing diabetic supplies for over 3 years now and will continue to be a strong pillar in this community for many more years to come. Don't take our word for it, check out our reviews that speak for themselves! With the handful of fly-by-night companies popping up, Cash4StripsNow has maintained a professional and trustworthy image by providing top notch service.
IS IT LEGAL TO SELL MY DIABETIC TEST STRIPS?
Yes! Diabetic test strips are an over the counter commodity and can be purchased anywhere in the United States without a prescription! This means you can walk into any pharmacy or retail store that sells diabetic test strips and purchase them with cash and WITHOUT a prescription!
However, if your supplies were paid for by Medicare or Medicaid, we would not be able to purchase these from you. All that we ask is that the expiration dates are within our guidelines, there isn't any damage and they are sealed.
Sell your excess diabetic supplies today and put some extra money into your pocket! Submit the order on our website or give us a call at 469-701-2328! We look forward to doing extended business together!